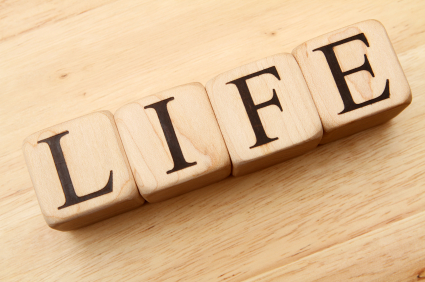 What is Life? Certificate or Acquiring Knowledge?
Life is a complex entity with different definitions.
Each time I think about Life, I do see that Life is not according to Nigeria definition.
Nigeria defines life as a bunch of certificate you are able to acquire, and the Level of education you are able to attain.
Due to Nigeria mentality of life, we have fail in many areas where the real life need to be applied.
That is why we have a lot of people with many certificate but they could not defend the certificate.
Many are even buying certificates just to tune their frequency to Nigeria definition of life.
Due to the mentality of Life we have inherited, before someone can be boast of himself that he is searching for job, he must first run after certificates, instead of running after knowledge.
This misconception has led to calling those that have less privilege to go to school 'Local people'
Who will be glad to be called Local?
Because we are running away from being among the 'Local', we do all such of things just to get certificates.
That is why cheating and corruption has rooted in Nigeria because we want to get the respect that our certificates deserves, and also to acquire the money that our certificate deserves.
Effects of taking Certificate as priority
Just imagine someone committing suicide because he/she was given admission, but the parent couldn't afford the admission fee.
Imagine a student committing suicide because he was given an extra year.
Imagine a student committing suicide because he/she was expelled from the school.
Can you see that we are getting the definition of life wrong!
If life is all about certificate, those that could not acquire any Certificate, are they not supposed to be among the living?
Since Life cannot give you what you worth, but what it can, acquiring more certificate is not really the definition of life, it should just be like a value added service.
Reasons why countries that doesn't value certificates are progressing
Kudos to those countries that does not value Certificates, they are the one that really knows the definition of life.
If you want to apply for job in those countries, they will ask you to forget your certificate first, that they are not after your certificate, but what you can offer from what you have acquired.
---
Scenario 1
A friend of mine went to one of the Chinese company as an engineer, he was told that they are not after his certificate. Then they brought out some damaged machines and asked him to start repairing it.
He was told that he will be employed if the machines could work.
Scenario 2
Another friend of mine also went to one of the Chinese construction companies as a tractor driver, instead of asking for his certificate, they just drove a tractor to the top of a hill of sand, and he was asked to drive it down to the floor.
Scenario 3
A friend of mine applied to an International Company as a programmer, they didn't demand for his certificates until after passing the series of test given to him and have been employed.
---
These are the examples of those countries that believed in what you have acquired rather than your certificates. And that is why these countries are performing better in all areas of life because they really knew the definition of life.
In this sense, Life is not about acquiring certificate, but about acquiring knowledge.
Since life is not what is given to someone by education or Certificates. It is not given to someone because of hard work.
But it is the life in us, given to us free of charge by God that enables us to acquire certificates, and to acquire Knowledge.
Whether you go to school or not, once you are alive, you've already gotten the Life in you.
---
Questions of Life
How are you using your life?
How are you making the life to use you?
What have you make out of life?
Do you know that everybody on earth have their own Life to live?
If approximately 9 billion people on earth could have different fingerprint, does that not enough to convince you that everyone has his own life to live?
Why are you then troubling yourself because you want to acquire certificates?
Do you know that acquiring knowledge and skills is the real definition of adding values to life?
What are the values you have added to your life?
---
Will God ask for your Certificates?
God will not ask for your certificate, he will ask of the values you have been able to add to the Life He has given you.
Think about the parable of Talent in the Holy Book.
Also think about the story of people at the right hand and those at the Left hand of Jesus in the Holy Book .
Also think about the story of Lazarus and the rich man in the Holy Book .
All these are the guides that leads us to the real definition and adding values to life.
---
What devalue Certificates?
It is not the certificate that will determine the success of your marriage. It is not the certificate that will determine if you will give birth to a male or a female.
Neither is it your certificate that will determine if your stomach will demand for food or not.
It is even not your certificate that will determine if you will fall sick or not.
The master of all is that it is not your certificate that will determine if you will die or live.
The funniest aspect of it is that your certificate will not even alert you if you want to die, because it cannot forecast when you are going to die.
Even if you are happy with all those Certificates you have, on that day when you will line up on the row at the judgment throne, the angels won't ask of your certificates.
That day is the day you will understand the real definition of Life.
With all your certificates, you will be like a fool in front of angels.
Why don't you learn the real meaning of life, and add the necessary values to your life today.
Learn to choose the 'good path' which no man can take out of your life.